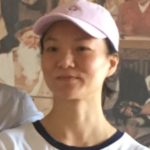 Lei Chen
Administration
Operating from Brisbane, QLD, Australia
Lei is our Admin person who keeps the Office running. She also speaks fluent Chinese (Mandarin) and a little French. She is so efficient that we only need her part time. 
Lei's background is as a Music and Piano Teacher. She also ran her own business exporting products from China.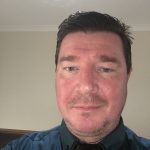 Andy Griffiths
Migration Agent
Operating from Brisbane, QLD, Australia
Andy is the Principal Agent and Founder of Australian Visa Assistance. 
His specialties are in Partner & Parent Visas, Character issues, Non-Compliance, high risk Students & Visitors, Submissions and Review at the Tribunal. Andy has also seen success with temporary work visas such as the 482.
His background is in IT and Health, he is an active Member of the State Emergency Service, and advocates strongly for collaboration between Migration Agents to ensure that the client gets the best person for the job.
Marn: 1686122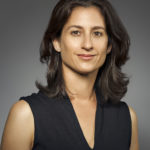 Nogah Parsons
Migration Agent
Operating from Brisbane, QLD, Australia
We are highly experienced immigration agents with a long history of providing the full range of immigration support services. We can assist you with your initial visa application or should you have had your application refused we can help you with re-applying or appealing the decision.
We pride ourselves on the fact that we work for you and we will do everything in our power to achieve your required outcomes. Many Immigration Agents seem to be intimidated by case officers working for the Department of Home Affairs or skills assessment authorities. Well, we won't be intimidated from representing our clients' best interests and providing frank and fearless advice. We aim to achieve successful outcomes, while providing highly cost-effective, professional, customer-focused services.
While we specialise in assisting clients from the Middle East and Europe given the backgrounds of our Directors, we can assist clients from any nationality and background and in fact, we have successfully represented clients from every nationality imaginable.
We are different from other Migration Agents. You are not just a number and a potential source of income for our business. We see you as an integral "partner" in our business. As such we need to ensure we use our extensive experience, our knowledge and our contacts in the Department to ensure your interests are represented vigorously.
MARN: 1467596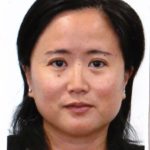 Loretta Tan
Migration Agent
LT MIgration and Student Management
Operating from Perth, WA, Australia
LT Migration and Student Management Services started in late 2016, specialising in giving advice to individuals, skilled workers, and their families, who want to migrate, live, study or work in Australia. Located south of the river in Western Australia, LT Migration endeavours to provide personalised, professional and attentive service that matches everyone's unique circumstances and visa history.
MARN: 1687425